The internet has brought about a lot of change in the modern world. It's so pervasive that people rarely ever think about life without it. As with all technologies, there are both benefits and risks associated with Internet technology. Unfortunately, criminals have figured out ways to exploit the internet for their own personal gain or malicious pleasure. Here is a list of some of the biggest cyber attacks in history.
Melissa Virus 1999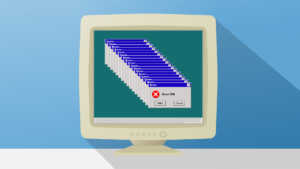 In 1999 Melissa was the first virus to spread via email. The virus infected computers with Microsoft Outlook and sent itself out to everyone in the victim's email contact list. It also inserted some HTML code into each message that caused the recipient's computer to launch an instance of Notepad (the default text editor for Windows PCs). This is where the name of the virus comes from.
The worm came in an email with the subject line "ILOVEYOU" and was also designed to send itself to everyone in the victim's contact list. The worm contained a number of text files that contained the following message:
"kindly check the attached LOVELETTER coming from me." The Melissa virus caused more than $80 million in damage by disrupting personal computers and computer networks in business and government.
Playstation Cyberattack 2011
In 2011, the infamous PlayStation Network hack occurred, resulting in the exposure of 77 million PlayStation Network users' login information. Additionally, hackers gained access to 25 million records from a separate database. This resulted in a class-action lawsuit and Sony estimating the total loss of revenue due to downtime.
A group called Anonymous hacked into sony playstations and personal emails. The information was later posted onto the internet. The group also brought down several websites for long periods of time such as the PlayStation Network, which is an online service that allows gamers on different consoles to play together.  Sony estimated that they lost around $171 million as a result of the attack.
The group used denial-of-service attacks to bring down the network and stole personal information from gamers' accounts that could be used for financial gain, such as credit cards and addresses. This data was never released publicly and hackers claimed that they only accessed the information as a result of poor security. Since this attack, Sony has upgraded their security and services to protect themselves from future attacks.
Adobe Cyberattack 2013
On September 17, 2013 a huge Adobe Systems security breach was reported by Brian Krebs of krebsonsecurity.com. They discovered a file called "users.tar" being shared across the web that contained over 150 million user names and hashed passwords for Adobe users. Unlike the breach in 2013, this one impacted all three of their products – Acrobat, ColdFusion and ColdFusion Builder.
Adobe Systems Incorporated released a software update to its Adobe Flash Player. This update contained an exploit later found to have been developed by the group "Hacking Team", who sells computer exploits and hacking tools to governments and law enforcement agencies. The exploit gave the user total control of their systems, allowing for them to download any file, view any directory, and execute any command. This exploit was believed to have been used by the NSA in Stuxnet, but until now its use had not been confirmed. Before Adobe Systems Incorporated could fix the exploit's vulnerability, "Hacking Team" sold it to many countries including North Korea, Russia, China, Syria, France, and the United States. Adobe Systems Incorporated was forced to release a new version of the Flash Player which fixed this exploit, and as a result many companies' machines were compromised as they never installed the update.
Yahoo Cyber Attack 2014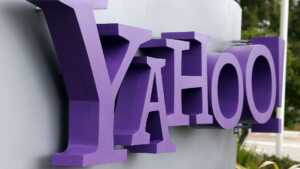 Yahoo had one of the biggest data breaches ever to happen on record. During the last years Yahoo has constantly been targeted by different hackers. Now, as a result of their continuous efforts, an unprecedented number of 500 million accounts have been stolen from the company. The data includes usernames and passwords as well as telephone numbers and dates of birth which provide unauthorised access to other websites people use those details to login. Yahoo has confirmed that the breach occurred in 2014 but were not aware of it until recently. The hackers who attacked them are believed to be Russian agents and may have done so with political purposes in mind. They might try to use these accounts for espionage, fraud or identity theft against users worldwide.
However, Yahoo does not seem very concerned about the consequences of this attack, since it only revealed the incident on December 14th. The company has been struggling for a while now and has been doing its best to win back users' trust after it was forced to disclose another security breach in early 2016.
Numerous other attacks were made against Yahoo, too. It's hard to keep track of them all because they seem to happen every year.
Nasa Cyber Attack 2015
It is believed that the biggest cyber attack of all time happened in late 2015, when a group hacked into Nasa's computers and stole employee data. More than 2,000 files were accessed by a hacker going by the name of Anonsec, who stated online that they did it to highlight security weaknesses at the space agency. The confidential information was not classified, but could be used to create fake identities.
The hacker tried to blackmail Nasa by threatening to sell confidential information and tools online. However, the agency refused to give in to the demands, so Anonsec published many files online instead. One document detailed aircraft flight patterns, while another was labelled 'flaw notice', suggesting it could be used to hack into Nasa equipment.
The hacker also claimed they were able to download 126MB of PowerPoint slides, including information on the Curiosity Rover mission. Nasa said it would investigate how its computers had been breached and was working with law enforcement to track down those responsible.
One of the files hacked was a 47-page document which detailed security vulnerabilities in Nasa's Global Traffic Management (GTM) system. The hacker claimed they used this information to access the computers of various other government agencies, including the US State Department and Federal Aviation Administration.
Cyber attacks often seem to be happening under the radars of most people.  Sometimes, industries or even countries suffer from a cyber attack without anyone noticing until later on in the aftermath.
Oftentimes, though, what's left behind after these cyber attacks is quite obvious for everyone to see. The thing about cyber attacks is that they are always happening. They are always successful at some point, despite what the victim might think or believe happened. Stay tuned into Bayshore Interactive's Blogs to learn more about cyber security