Now that nearly 90% of people in the U.S. use at least one online service, it's becoming increasingly easy to steal someone's identity while they're simply browsing the web or making an online purchase.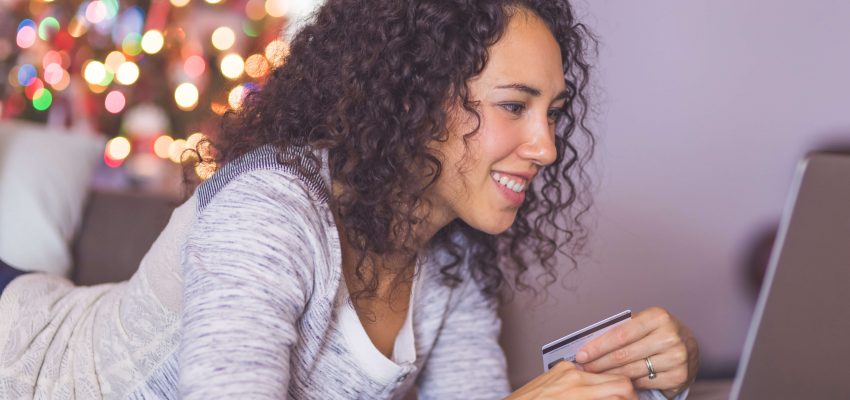 This holiday season, if you find yourself wondering how to protect your identity during holiday shopping in 2021, here are some simple steps you can take to avoid becoming a victim of identity theft.
Check Your URL
Check your URL and verify trust before you click. It's easy for cybercriminals to create fake websites with similar URLs to legitimate ones in order to steal your personal information. So, before you click on any link from an email or pop-up banner while browsing online, take a few seconds to check and verify that the website is legitimate. You can usually do this by hovering over the link and closely inspecting the URL, or entering it into a search engine like Google to see if any red flags pop up.
You should be extra careful when sharing your address and other sensitive information online – especially on sites where you don't know the company. The best way to avoid losing your identity is to not give it out in the first place. So be careful when you're shopping online this holiday season.
Use Strong Passwords
If you want to protect your identity online, make sure your password isn't easy to guess. With some hackers now creating automated programs that cycle through billions of possible passwords, making your password longer and more complex is the easiest way to protect yourself.
To be part of the solution, use strong passwords and enable two-factor authentication when you can. Many companies sell things that need your data like credit cards or bank accounts, which they only get after confirming your identity with a password and second factor.
Despite having two-factor authentication on your accounts, you should still use strong passwords in case somebody finds a way to get into your device or intercepts the SMS that is sent when you log in.
Avoid Public WiFi
While you're out using online services like Facebook on your smartphone, remember not to use any public or unsecured Wi-Fi networks . All it takes is a few seconds for hackers to spy on your connection and access all of your personal information, which can also be used to authorize any online purchases you make.
Public WiFi means that the people connected to it or nearby can eavesdrop on an Internet connection. This makes small amounts of sensitive data dangerous, such as login details for your bank account. Even if you feel like you're not doing anything sensitive on public WiFi, don't take the risk. Use a VPN (Virtual Private Network) to avoid having your Internet activity monitored. Many of these services do not cost a lot of money.
You may think that you don't have anything to worry about if you're just looking at prices or reading blog posts on an online store's website. Hackers can use browser cookies to get information from you, which can lead to theft and other things.
Most reputable online stores know that they can't store bank login details, so they just ask for the last few digits of your credit card numbers to ensure you're not a hacker. If you do want to purchase items from an online store with sensitive information (such as your social security number), it is wise to be very careful when entering this information. Make sure your computer is secure and free from malware before entering any sensitive data; hackers can use the tracking cookies they've collected to get this information even if they can't see what you're typing.
Monitor Your Bank Account
To protect your identity during holiday shopping in 2021, it's important to keep a close eye on your bank accounts and credit cards to make sure that no one's using them without your permission. For example, certain credit card companies now offer features which allow you to check whether any purchases have been made from a device not associated with the account.
Make sure that you hang onto your credit, debit, and other physical cards (like store loyalty cards). Those pieces of plastic are great for making quick purchases at stores nearby. But if something goes wrong, you can always use your physical card to have your information changed. Also, if one of the cards goes missing, you'll still have all of your other cards to help keep yourself safe.
That means that you should never purchase a gift for someone with just one credit or debit card. You should also purchase gifts for friends and family with multiple cards, so that you have more than one backup option. When it comes to purchasing gifts for this holiday season, you should always use several different credit and debit cards!
Think Before You Click
It can be tempting to send an email with things like your social security number or credit card details to a service or company that requires it, but be careful about who you're sharing this with. For example, your email provider might offer a feature which lets you send self-destructing emails that expire after a certain period of time.
Be careful about emailing sensitive information, no matter what time of year it is. Cybercriminals are always lurking around the internet, looking for unsuspecting victims to take advantage of. Because their intentions are to target you and your money, they will go through many different ways to do so. Sometimes cybercriminals create malicious emails that can infect your computer with malware or steal information about you.
This year, one big problem people are facing is phishing scams. These scams will try to get you to email your personal or financial information by pretending to be someone important or related to a reputable company. Once they have the information, they can use it against you for fraud attacks.
If you receive an email that talks about finances, it is important not to click on the links. Some of these emails may appear very convincing, but they can lead you to phishing websites that capture your information. If they know what bank account number and password you have written down somewhere, it is only a matter of time before your identity and money are stolen.
Unfortunately, cybercrime is at an all time high as the holiday shopping season rapidly approaches. If you want to protect your credit card information and other personal information, then you need to be cautious as you shop online. In fact, the holiday season is one of the busiest times of the year for cybercriminals – they have a lot of people distracted and looking for wonderful presents at great prices! Stay alert and stay informed, visit Bayshore Interactive for all of your cybersecurity needs.