Did someone just call and hang up? Do you get calls from numbers you don't know or no longer want to receive calls from? You can block unwanted phone calls with the steps below.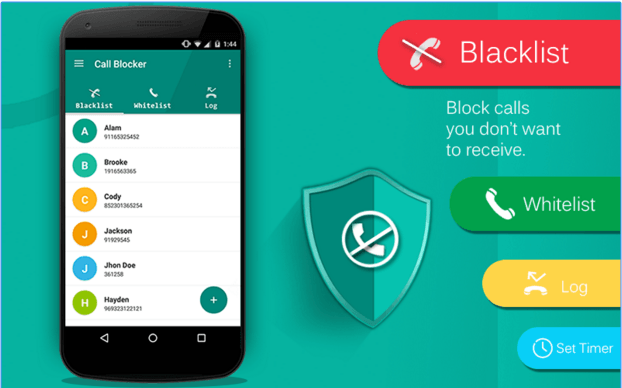 Download A Call Blocking App
There are a number of call blocking apps available for download, both on Android and iOS devices. Some of these apps are free, while others have a small fee. Once downloaded, the app can be used to block any calls from specific numbers, or from telemarketers and other unwanted callers.
Call-blocking apps and services will not only block phone calls but also texts and spam emails. Most offer a free trial, with paid subscriptions starting at $3.99 per month. Some of the top companies in this category are true caller, nomorobo, blacklist pro, overreach, call blocker plus and call control.
A call blocking app will allow you to create a blacklist of numbers that you don't want to be able to contact you. Most call blocking apps will also let you block text messages from specific numbers.
When you install a call blocking app, it will take over the function of your phone that prevents calls from numbers that are not in your contacts. This means that when someone who is trying to contact you presses the number on their keypad, they will get connected with the call blocking app instead of your phone.
Use Your Phone's Settings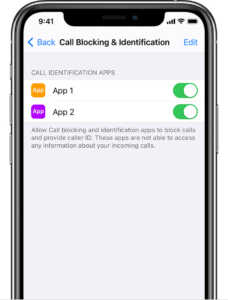 Most phones have features that allow you to block calls from specific numbers. This can be done by either blocking the number through your phone's settings or by adding the number to your blacklist. To add a number to your blacklist, open your phone's dialer and enter *67 followed by the number you want to add.
Your phone's built-in settings can also be used to block unwanted calls. On an iPhone, go to Settings > Phone > Call Blocking & Identification. Here, you can add any numbers you want to block, as well as choose whether to have your caller ID blocked for these calls.
On an Android phone, go to Settings > Call Blocking & Identification. From here, you can add specific numbers or entire area codes to your blacklist so they will automatically be blocked.
Sign Up For The Do Not Call List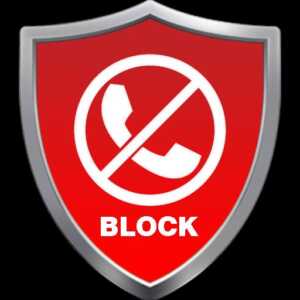 The National Do Not Call Registry allows citizens in the United States to sign up their phone number for free on a list that telemarketers are required to consult before calling. To sign up, citizens can call 1-888-382-1222 or go online at https://www.donotcall.gov/.
On November 28th, 2003, an article was posted on The New York Times reporting that the FTC would require telemarketers to remove people whose phone numbers were on the National Do Not Call Registry from their call lists. The article also mentioned that this regulation would go into effect on January 1st, 2004. As of July 2017, there are over 225 million numbers on the National Do Not Call Registry.
Report Unwanted Calls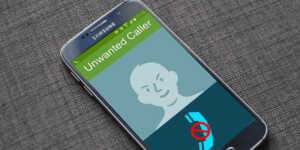 Take note of the phone number.  Write down or make an audio recording of the phone number of anyone who has called you and whom you felt was calling inappropriately. Report the number to your service provider. Many service providers have an online reporting website, through which you can report the number. If your service provider does not have an online reporting website, call customer care to report the number.
Reporting unwanted calls to websites such as DoNotCall.gov and ReportFraud.ftc.gov can be beneficial for several reasons. While they may not block all the numbers you want them to, in many cases, The FTC looks at complaint data and patterns to identify illegal callers based on their calling habits. They also use additional information you provide, such as any names or numbers you are instructed to call back, to track down frauds.
Contact Your Mobile Provider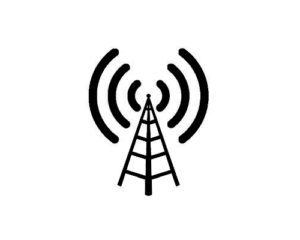 If you're looking for a more robust solution, you can contact your mobile service provider to block calls from specific numbers or even entire area codes. This will ensure that no one is able to call you from the number in question. Keep in mind that this may cause other problems if someone from an area code you block calls from needs to contact you for emergencies.
There are several ways to block unwanted calls, and each method has its own benefits and drawbacks. By understanding the different ways to block calls, you can choose the best method for your needs. Keep in mind that not all phones have the same features, so you may need to consult your phone's manual or contact customer service for help. Thank you for listening and stay tuned in for more security information at Bayshore Interactive.