DuckDuckGo is a search engine that focuses on your privacy. The most obvious advantage of using DDG is its emphasis on protecting user's privacy.
Unlike other popular search engines, DuckDuckGo doesn't collect or share any personal information about you with advertisers or web publishers. All searches are completely private.
1-Page Search Results
One of the benefits that DuckDuckGo provides is one page search results. Unlike Google, when you perform a search on DuckDuckGo it returns just one result per search term. This allows for less distraction when searching than other popular search engines provide since the user only has one result to select instead of 10+ which can lead to confusion and a loss of focus.
Perfect Privacy
One of the main things people love about DuckDuckGo is that it offers what many other search engines don't, perfect privacy. In fact, in some cases this has been the number one reason people have switched to using DuckDuckGo from Google or Bing.
Instead of being tracked on a daily basis by thousands of organizations around the world, you can use DuckDuckGo and browse in peace. You'll be completely anonymous and your information won't be sold to 3rd parties.
This is a big deal for people who like to do research online because they feel if their information gets out it could harm them in some way. Imagine someone sees you researching something or looking up something on your computer, does that sound safe? Of course not, that's why being able to use an anonymous search engine is important.
It's also important to note that you won't need to download any special software or use any extensions because it works through your web browser, which is all most people are familiar with anyway. In fact, you can simply add a bookmark to your browser and it will save you time in the future.
No Targeted Ads
One of the prime reasons why DuckDuckGo is different from other search engines like Google, Bing, Yahoo etc. is that it does not do targeted advertising based on your personal interests, location or history.
This means that no matter what you are searching for, you end up with relevant results without being targeted by ads which are not related to your interests.
As mentioned above, DDG doesn't use targeting ads or cookies which are methods employed by other search engines. This ensures that the user maintains their privacy with DuckDuckGo as there is no tracking of their personal data like age, gender, location etc. When you do an online search using other search engines, they get to know a lot about you which can be used for their benefit by showing ads and links to products and services related to your profile.
No Profiling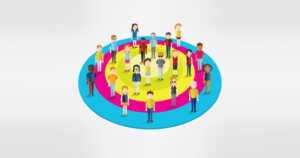 If you don't like the idea of others knowing about your online activity and tracking where you go and how long you stay there, then DuckDuckGo is the best choice. it doesn't use cookies to track its users, hence there's no profile created on a particular user's activities.
DuckDuckGo does not store any personal data, it only processes your ip address to display the results. search engine doesn't even save your searches for longer than a single session, where all data is deleted when you close it.
There's no personalization in search results either – don't like that Google gives preference to its services when showing results? DuckDuckGo makes sure it shows unbiased results, even if it results in slightly less relevant ones.
No Social Engineering
DuckDuckGo is a search engine that doesn't track its users. This means that ads will be based on your search terms and nothing else. This makes for unbiased ad serving, which won't lead to social engineering — where you're shown ads that play on your fears or desires as a way to manipulate purchase decisions.
Similarly, since DuckDuckGo doesn't track users, this also means that it's not gathering your data to sell to third parties. In addition, there are no tracking cookies involved with the website itself. This makes for a safe and malware-free browsing experience without all of the privacy concerns that come along with using Google or Bing.
Because of not having social engineering, there's no such thing as tracking what you've been searching for… so all the pages are cached in memory, allowing for very fast searches
If you value privacy, speed, and relevant results, then search on DuckDuckGo. Stay tuned into Bayshore Interactive for more information on technology and security!