The state of cybersecurity in 2022 will be part of a continuous and ever-changing cyber war between companies and the hackers who wish to steal their information. Many current cybersecurity trends will continue throughout the new year, but some tools will still fall short as hackers find ways around them.
Companies that can successfully use what's available to counter this threat will continue to be victorious in 2022. Tech experts say the biggest change between now and 2022 is how cybercriminals will operate, so it's important for companies to learn where they stand now and how to progress to be prepared.
SentinelOne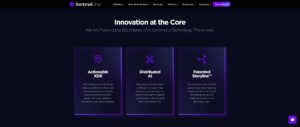 In a heartbeat, a single human is able to monitor and respond to the security of thousands of servers. Historically this was done by building custom machines running scripts that monitored systems for specific threats. With the data these tools would have returned they were forced to make decisions about what risks were most important based on past experience with similar attacks. This process left out a lot of data, context, and experience that could have been used.
With the release of their machine learning engine it is now possible for organizations large and small to have access to this previously unattainable data. SentinelOne's machine learning engine provides visibility into both existing risks on the system as well as potential risks that have not yet infiltrated the system. This information is then applied to help identify what existing threats pose the most risk and prioritize response efforts accordingly.
Additionally, SentinelOne's machine learning engine can be used to determine which users are behaving in a manner consistent with malware infection on systems so that administrators may quarantine them for further investigation if necessary.
Thanks to the machine learning engine's ability to predict future risks and behaviors SentinelOne has been able to cut down their response time. This allows security analysts to more easily identify attacks and respond accordingly without spending valuable time attempting to determine which risk is most important or if any given threat could be a false positive.
Webroot
Cybersecurity is evolving each year, and new threats are always emerging. It's important that companies stay up-to-date on the latest security technology to protect their infrastructure from intrusions. Fortunately, there are tools available for companies looking to better manage cybersecurity in 2022. One product available today is Webroot SecureAnywhere Antivirus.
According to an article on the Webroot website, this tool uses advanced cyber intelligence to quickly protect against threats, far beyond antivirus capabilities. It also features enterprise-grade control and reporting systems for IT administrators, including seamless integration with Microsoft System Center Config Manager. This allows admins to centrally manage all devices connected to the business network, including mobile devices.
Additionally, Webroot SecureAnywhere Antivirus provides cloud-based protection, because it analyzes unknown files using threat intelligence collected by its cloud security team. This is an important aspect of enterprise networks in 2022 that helps guard against zero-day attacks and other forms of malware not yet identified by traditional antivirus programs.
Bitdefender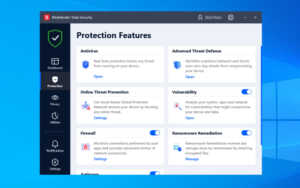 By 2022, the number of data breaches experienced by companies is expected to double. This is why it's crucial for company owners to prioritize cyber security protection in order to avoid irreparable damages that would result in a loss of customers and money. Bitdefender has become one of the go-to cybersecurity solutions for corporations worldwide because it provides a comprehensive security suite with a range of benefits.
Bitdefender is a cloud-based cybersecurity suite that delivers proactive protection against viruses, malware, and ransomware while also preventing data theft from happening in the first place. Security teams have been able to prevent cyber attacks from inflicting irreparable damages by letting Bitdefender monitor company networks in real time. Bitdefender is also equipped with anti-phishing technologies to prevent users from opening email attachments that contain viruses. Furthermore, this suite provides an extra layer of security by blocking access to websites known for spreading malware and spyware.
When it comes to pre-breach security tactics, Bitdefender's file reputation service analyzes files and compares them to the Bitdefender malware database in order to prevent any suspicious activity from happening. The threat intelligence feature uses machine learning to enable real-time analysis of security incidents and offers insights on how they might evolve in the future. Bitdefender has proven itself as a reliable provider of cybersecurity services because it can be set up easily, continuously adapt to new cyber threats, and deliver detailed reports about suspicious activity that takes place in the company network.
Cylance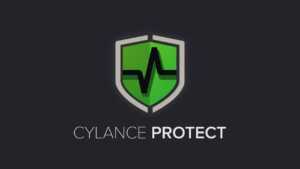 Cybersecurity and threat detection is becoming ever more important as we become more dependent on networks. By 2022, the number of devices connected to the internet will be over ten times greater than it is currently. In order to manage this increasing risk, businesses are turning to advanced cybersecurity approaches that can predict and prevent attacks.
One of these is artificial intelligence (AI), which can be used to manage data more efficiently, allowing businesses to respond faster to changing circumstances. Unlike conventional cybersecurity tools that rely on reactive measures after an attack has taken place, AI can predict potential risks and take action beforehand.
For example, Cylance offers two products: Cylance PROTECT and Cylance OPTICS, which use AI to monitor network activity and find behavior that indicates an attack is about to take place. Cylance has found that these tools can reduce the time for threat response from months to hours, minimizing disruption to business operations. Cylance's tools can also detect instances of malware that haven't yet been identified by anti-virus software. By eliminating threats before they appear, these tools can offer real peace of mind for businesses operating in sensitive industries.
Malwarebytes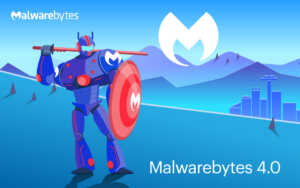 Malwarebytes is a new tool which protects computers from malware attacks. It can be installed on desktops and mobile devices, allowing it to detect malicious programs before they infect the device. The free version of Malwarebytes scans for and removes malware in real-time, while additional features such as anti-ransomware and anti-exploit can be added for purchase.
Malwarebytes is compatible with Windows 10, 8, 7, Vista and XP. It also works on Mac computers running OS X 10.8 and higher versions of the operating system. The range of devices covered by Malwarebytes includes smartphones and tablets running iOS or Android.
One unique feature of Malwarebytes is that it functions as a second line of defense against ransomware. When the device is connected to any network, Malwarebytes scans all incoming and outgoing traffic for ransomware attack patterns. This helps users avoid future attacks even if their devices have been infected prior to installation of Malwarebytes.
Hackers are more sophisticated than ever, so it's up to security tools to keep networks safe. But how do you decide which tool is best for your organization? Of course every company is unique, with different needs and goals. The answer isn't always clear cut. However there are some important considerations that can help you choose the right tool. Stay alert and stay tuned into Bayshore Interactive's blog for information concerning cyber security.