If you're like most people, you probably use the same web browser day in and day out without giving it much thought. But what if there were a better browser out there? A browser that was faster, more secure, and just generally better overall?
Well, there is! The question is, which one should you choose?
Google Chrome  is a fast, free web browser. Before you download, you can check if Chrome supports your operating system and you have all the other system requirements.
Google chrome security features  keep you safe from malicious sites and downloads. When you browse the web, Chrome checks if phishing or malware sites are trying to trick you. If Chrome finds something suspicious, it'll send a report to Google. You can also browse in incognito mode to prevent Chrome from saving your history.
If you've used a different browser, like Internet Explorer or Safari, you can import your bookmarks and other settings into Chrome.
Whether you want to download a single file, an entire folder, or even several files at once, Google Chrome makes it easy. You can also drag and drop files from your computer onto open tabs in Chrome.
Firefox  is a web browser created by Mozilla, a non-profit organization whose mission is to promote openness, innovation and opportunity on the web.
Firefox has been my go-to browser for years. I love the fact that it's open source and constantly being improved by a dedicated community of developers. Plus, it comes with a ton of features that make browsing the web a breeze.
One of my favorite things about Firefox is the built-in password manager. This feature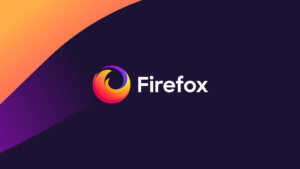 allows me to save my passwords for different sites and easily log in with just a few clicks. No more having to remember a million different passwords!
If you're looking for a great web browser that's packed with features and backed by a community of passionate developers, then I highly recommend giving Firefox a try.
Brave web browser  is a free and open source web browser based on the Chromium web browser and its Blink engine. It was created by Brandon Eich, co-founder of the Mozilla project, and released on September 3, 2002.
Brave has several features aimed at improving online privacy, including built-in ad blocking and script blocking, as well as a "Private Window" with Tor support. The browser also has a "Rewards" program that allows users to earn rewards by viewing privacy-respecting ads, and donate those rewards to their favorite websites or content creators.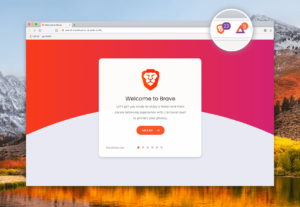 Brave is available for Windows, macOS, Linux, Android, and iOS. A beta version for Brave on Android was released on Google Play in March 2019.
So, which browser should you choose? The answer depends on what you need from your browser. If you're looking for a fast, secure, and feature-rich browser, Brave, Firefox, or Chrome are all great choices.